Cornerstone Kids Church Online
Cornerstone families,
We wanted to give you the opportunity to bring Cornerstone Kids into your home!
• Have your kids follow the Bible story video and complete the craft! You can download the pdf for todays lesson here.
Cornerstone Kids Church Online's Lesson is available on RightNow Media. Instructions below!
Clive and Ian's Wonder-Blimp of Knowledge, available on RightNow Media

The Questions that will be answered are:
1. Who created the Universe? 00:00-6:56
2. Is God as powerful as a superhero? 6:57-13:38
3. How old is God? 13:39-20:32
4. Does God love me when I do bad things? 20:33-27:14
5. What should I do when I am afraid? 27:15-33:38
6. Can I count on God? 33:39-41:05

For a free account on RightNow media, click the link below to get started!
Go further with RightNow Media!
Over 20,000 videos for your family from the best teachers in the world. Sign up for free today and check out Pastor Kathleen's special playlist of videos for Cornerstone Kids!
Here's a sneak peek at this week's lesson and craft!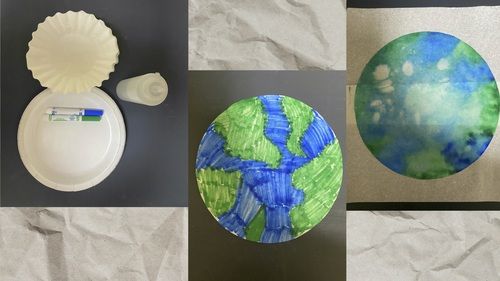 Journey Through the Bible